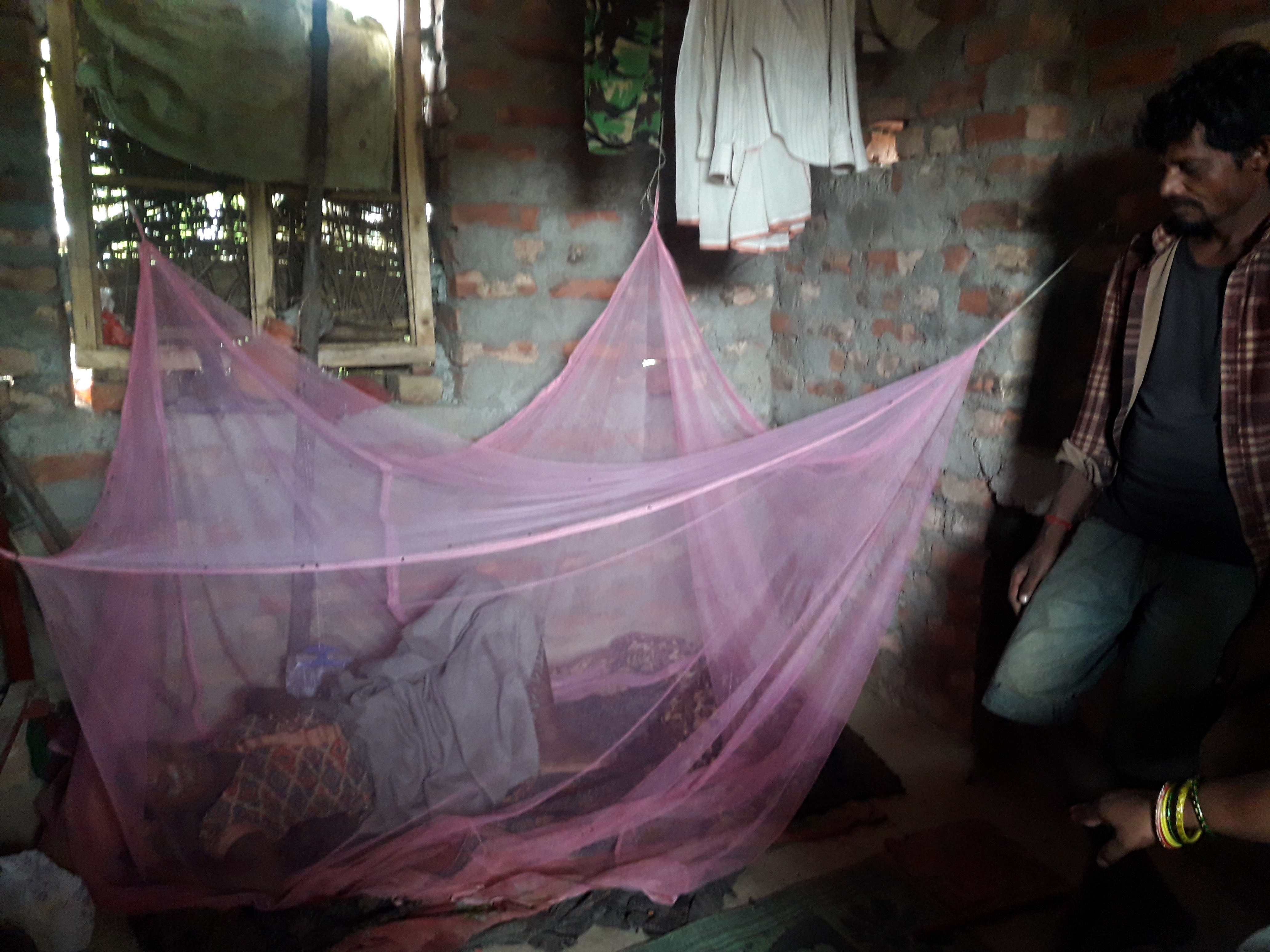 Flood that destroyed the life
26 Jul 2019
Flood has impacted thousands of lives across the country. However, it is unbearable when something unimaginable happens, houses are destroyed and life is lost.
Her due date was almost near but 27-year-old Parmeshwori had to work on the field for it was the season for paddy cultivation. Rainfall is mostly awaited by the people in her village to plant the crops.
Villagers were busy sowing the paddy, and she worked for them in exchange for the daily wage. Both husband and wife earned their bread working as the daily wage labourer for the family of four. They always struggled to raise their 8 years daughter and 5 years son.
The day it rains heavily, farmers in the country feel both joy and fear. Joy, for being able to plant the paddy as most of them depend on the rainwater. Fear is equally strong for their home might be destroyed, grain and cloths get flooded and lives are lost.
Her husband Laxmi remembers the night the water level started increasing in the river, "On the night of 13th July, after heavy rainfall water entered our home. We escaped after the house was waterlogged and cloths drowned away. We stored no grain in the home as we do not earn enough to store the food."
The house was completely destroyed so relatives were the only option for the shelter. Yet, Parmeshwori and Laxmi worked daily in the field.
"She was working in the field on 18th July, on the very night, she complained of labour pain. I took her to a hospital in Lahan, but she was referred to a hospital in Morang district after some complications. She went through the operation but the child was delivered dead. Her condition became complicated, so she underwent further treatment."
However, for a typical farmer, the expense of private hospital is far more than they can afford. Laxmi took a loan of 60,000 rupees, paid the hospital bill and returned home although doctors strongly advised continuation of treatment.
33 years old Laxmi now takes care of his wife, "After the incident, her health is deteriorating, I need to take care of her due to which I cannot go back to the work. Henceforth, it became difficult for me to feed the family."
WOREC identified the family who needs support during an assessment in Siraha district and supported with immediate relief materials, hygiene kit, and clothes.
Laxmi worries if he can rebuild his life and pay the loan of 70,000 with its interest anytime soon, "I cannot think a way to earn for the recovery of my wife, feed my children, and build a home. Only thing I know is my hut has been destroyed and my family need a shelter."